WISER is glad to announce that its affiliates WISER Industries have entered into a Cooperation Framework Agreement with China Railway Construction Corporation(CRCC). The two parties will carry out comprehensive cooperation in the field of new infrastructure industry in the Greater Bay Area (Guangdong of South China) and focusing on the acquiring and deployment of key projects/prospects.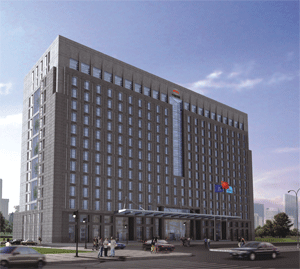 CRCC is the leading infrastructure development company in China and even the world. In 2020, CRCC ranked 54th in world"Fortune 500 Companies"and No. 3 in"250 Largest Development Company in the World. CRCC Ranked 14th in the"Top 500 Chinese Enterprises" and its annual revenue is above 1000 billion RMB in 2019.
Based in Guangdong, WISER Industries is dedicated to serve the companies in the new infrastructure industry chain, and has successively established partnerships with many domestic industry leaders. The cooperation with CRCC has further strengthened the market position of WISER Industries in the new infrastructure ecosystem and accelerated its business development in 2021.
For more info about CRCC, please check www.crcc.cn