WISER Industries, a subsidiary of WISER Group, is glad to announce that it has signed a strategic cooperation agreement with China Railway Materials Group (CRMG). The two parties will focus on the Greater Bay Area of China, conduct extensive cooperation in the field of green materials and supply chain services, to leverage of their respective advantages to integrate industry resources and accelerate the sales with key customers and major projects.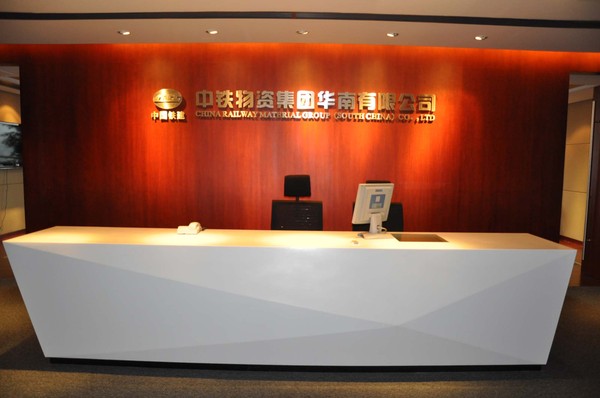 China Railway Materials Group (CRMG) is affiliated to the World's Fortune 500, China Railway Construction, and has more than 10 branches across China. CRMG is entrusted by the Ministry of Railways to undertake the supply of materials for railway construction projects, mainly engaged in railway transportation, construction of rails and accessories, oil, pyrotechnics, steel, cement and other related materials required for large-scale infrastructure projects, engineering logistics, warehousing and distribution, etc. CRMG has developed into a first-class, well-known logistics enterprise group in China. It is the world's largest railway engineering logistics service provider and railway-related materials supplier.

CRMG South China was established in Guangzhou in January 2004. As the group's business platform in South China, it has participated in large-scale infrastructure and national key railway construction projects such as Zhuhai Hengqin Island, Hong Kong Metro, Guangzhou Metro, Shenzhen Metro, etc. , Intercity railways, subways and many other projects in the supply of materials and engineering logistics services, and successfully entered Southeast Asia, Africa and other international railway markets. At present, CRMG South China maintains a long-term and stable strategic partnership with China's four major heavy rail manufacturers and important railway turnout manufacturers, and is also an important partner of CRRC.
As a new-infrastructure supply chain service provider, WISER Industry has established cooperative relationships with leading companies in the industry chain such as 3Trees Grou, Oriental Yuhong Group and etc. The cooperation with CRMG will further strengthen the business layout of the new infrastructure field in the Bay Area, and further enhanced solid foundation for better serving major projects and strategic customers in China.